Our oceanfront estate along Boston's North Shore serves as the flagship location for Endicott College's events division. Between our picturesque setting and world-class facilities, Misselwood Events has become a first choice for event planners, weddings, and corporate partners all over the region.
About Misselwood Events at Endicott
Few campuses offer Endicott's variety and comfort in terms of location and available space. Consider what Misselwood Events has to offer:
Our award-winning Misselwood Estate is the perfect venue for weddings, corporate events, or social meetings and gatherings. It also hosts the Misselwood Concours d'Elegance–an annual classic automobile and motorcycle show.
During summer months, we accommodate both overnight programs and day meetings—from large corporate on-site affairs to academic/youth leadership programs and athletic camps.
Our enviable athletic facilities include Hempstead Stadium, which is equipped with FieldTurf and seating for 3,000 spectators, as well as Raymond J. Bourque Arena, MacDonald Gymnasium, softball and baseball fields, and so much more.
Experiential learning: Misselwood supports Endicott's academic mission as the home of La Chanterelle restaurant, the College's non-traditional classroom within the Program ofHospitality Management. La Chanterelle provides students with valuable real-world experience, in tune with Endicott's belief in experiential learning.
Our Mission
Misselwood Events creates memorable experiences by providing world-class hospitality to all of our guests.
As a resource to Endicott College, we are committed to supporting excellence through our professional expertise in event management.
Our Facilities - An Overview
A Prime Location:
Located 20 miles north of Boston and Logan Airport
235 landscaped acres with direct access to three private beaches
Next to downtown Beverly, Massachusetts, which has a great variety of restaurants, bars, and shops
Just five minutes from Massachusetts Bay Transportation Authority (MBTA) Commuter Rail into Boston
20 minutes from historic Salem, Marblehead, and Gloucester
Within 10 minutes of numerous golf courses and 15 minutes from malls
Meeting, Residential, and Athletic Facilities:
Meeting space available year round, with residential facilities available June through August
140,000 square feet of meeting space
Three auditoriums with sloped seating
52 technology-enhanced classrooms
40 year-round mediated meeting rooms
4,500-square-foot seasonal oceanfront tent
Unique social & corporate event spaces, both indoors & outside
86,000-square-foot indoor sports facility
Two athletic fields with artificial turf surface and spectator seating for 600 and 3,000
Overnight or short-term accommodations for up to 800 people
Variety of accommodation styles, from traditional residence hall rooms to suites, private bathrooms in guest rooms, and townhouses
Free wireless internet access throughout
Free parking on campus
With stunning views in every direction, Endicott and Misselwood are sought-after locations for film and commercial productions.
We offer a wide variety of options for filming on campus. The campus itself offers scenic landscapes ranging from seaside vistas to walking paths and wooded grounds. The buildings on campus encompass new architecture, estate homes, and traditional academic structures. Our office has worked with clients filming movies and commercials for TV and digital.
Planning an event? Let's discuss. Email us at misselwoodevents@endicott.edu or call 978-232-2128.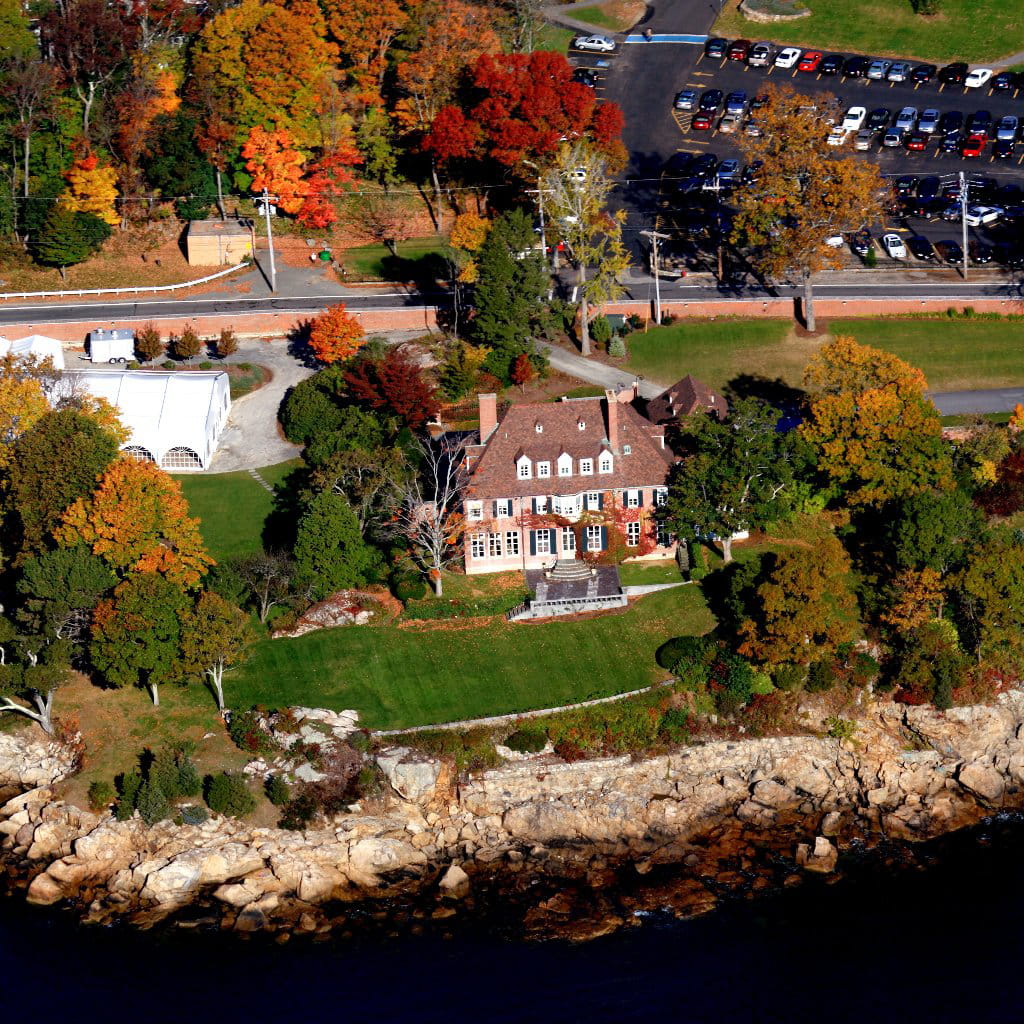 Nancy Langevin
Manager of Training and Organizational Development Varian Semiconductor Equipment Association
"We have used Misselwood Events at Endicott several times over the past few years. The food, location and support from the staff has met our every need. Their customer service is outstanding."