Mark your calendars for our 2022 events!
Comedy Night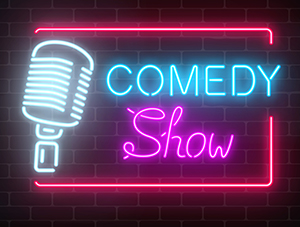 featuring Kyle Crawford, Rhonda Corey, and Michael Petit
Friday, September 30, 2022
6–9 p.m.
Join us for a fun-filled night of comedy and cocktails by the ocean.
Dinner buffet is included, and a cash bar is available.
As part of regular activities on Endicott College's campus, we take photographs and videos of events on the College's campus. We intend to use these photographs and videos to document, promote, and celebrate positive activities involving the College and the local community. Endicott College may use images of events on campus in publications, print and promotional materials, and on College-branded social media sites such as, Facebook, Instagram, Twitter, YouTube, LinkedIn, and Flickr.