Misselwood Concours d'Elegance
Celebrating excellence, style, and elegance on Boston's North Shore, the Misselwood Concours d'Elegance has become a premier event in New England and is considered to be one of the most scenic Concours shows in the country. Join us in 2018 as we feature Packard, Studebaker, and alternate fuel vehicles!
About the show
With the relaunch of a Concours d'Elegance show on Boston's North Shore in 2010, the Misselwood Estate has become home to an annual display of stunning automobiles and motorcycles from across the country. Concours owners and spectators alike are dazzled by the spectacular oceanfront setting, sloping lawns, and warm, inviting atmosphere. In addition to elegant automobiles, fashion shows, live music, art, food trucks, test drives, premier sponsors, vendors, and fine people make this a not to be missed event for the whole family.
Concours d'Elegance shows date back to the 17th century, when horse-drawn carriages paraded in the parks of Paris. Over time, these carriages were replaced by horse-powered automobiles to be judged on their appearance in a "concourse of elegance." At the Misselwood Concours d'Elegance, we honor that tradition, as cars and motorcycles compete for various Best in Class awards, and ultimately for the coveted Best of Show Award.
An excellent cause
The Misselwood Concours is run solely on a volunteer basis, and all proceeds from the event benefit Endicott College student scholarships. If you are interested in helping us support this great cause, please email us for more information.
For out-of-town visitors
Those not familiar with this part of New England will enjoy discovering the history, rich heritage, and natural beauty of the area by exploring everything the North Shore of Boston has to offer. This area was often referred to as the "Gold Coast," and became a summer destination for wealthy Bostonians and New Yorkers in the late 18th and early 19th centuries.
To stay informed, please follow us on Facebook and sign up to receive our monthly Newsletter.
2017 Event Highlight
2017 Best of Show Award
Our 2017 Ervin "Bud" Lyon III Best of Show was awarded to an outstanding 1914 Rolls-Royce Silver Ghost Alpine Model! This fantastic driving machine has its original Brewster (New York) Touring body. There are very few known original American bodied examples of Pre-War Silver Ghosts, what a treat to honor such a magnificent automobile. Congrats to Norm and Molly Shanklin on their second Best of Show at Misselwood.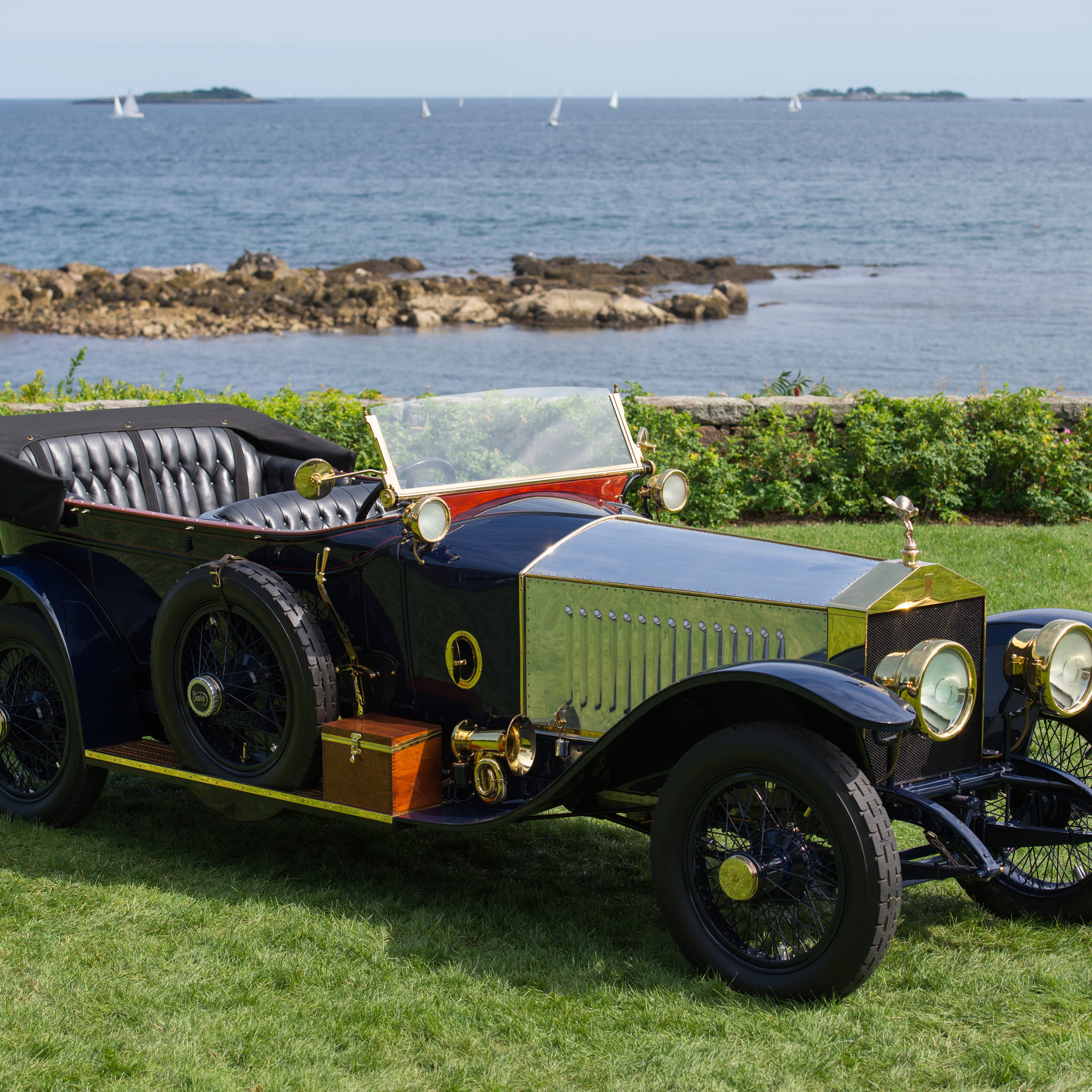 Contact Us
Misselwood Concours d'Elegance
Darren Stewart
978-232-2347
Follow Misselwood Concours d'Elegance