Misselwood Concours d'Elegance
Our 2020 show will be featuring British Classics, and cars from the Back To The Future Trilogy!
Welcome
Celebrating excellence, style, and elegance on Boston's North Shore, the Misselwood Concours has become a premier event in New England and is considered to be one of the most scenic Concours shows in the country. Car owners and spectators alike are dazzled by the spectacular oceanfront setting, sloping lawns, and warm, inviting atmosphere. Serving as a scholarship fundraiser for Endicott College and run on a volunteer basis, the show benefits current and future students by providing them with much needed financial help. The show takes place the 3rd weekend in July each year. We hope you would consider joining us as we share automotive history with our community and keep it alive and well for future generations. The views are spectacular, the cars are priceless, and the hospitality is world class, come see for yourself!
About the Show
The Misselwood Concours welcomes some of the world's most unique and stunning car marques as they compete for the coveted Best of Show Award during a judged competition. The show brings together high-end fashion, stunning art, breathtaking automobiles, and for one weekend, it becomes the classic car hub of New England. Thousands of spectators have gathered over the past few years to be part of this unique event, whereby rare automobiles and motorcycles can be seen up close. Situated at Endicott College's Misselwood Estate, the site is as special as the participating cars. Located directly on the Atlantic Ocean, the 4.5 acre property sits on a small neck with unobstructed ocean views. All funds raised from the show go directly to Endicott College Student Scholarships.
To stay informed, please follow us on Facebook and sign up to receive our monthly Newsletter.
2018 Event Highlight
2018 Best of Show Award
Our 2018 Best of Show was awarded to a stunning 1961 Ferrari 250 GT SWB Berlinetta. An exquisite, matching numbers example that was restored in 2009 at the world acclaimed Paul Russell & Company in Essex, Ma. This extremely desirable car is 1 of 165 built and was shown in its original silver color. The beauty and power of this Ferrari are hard to match.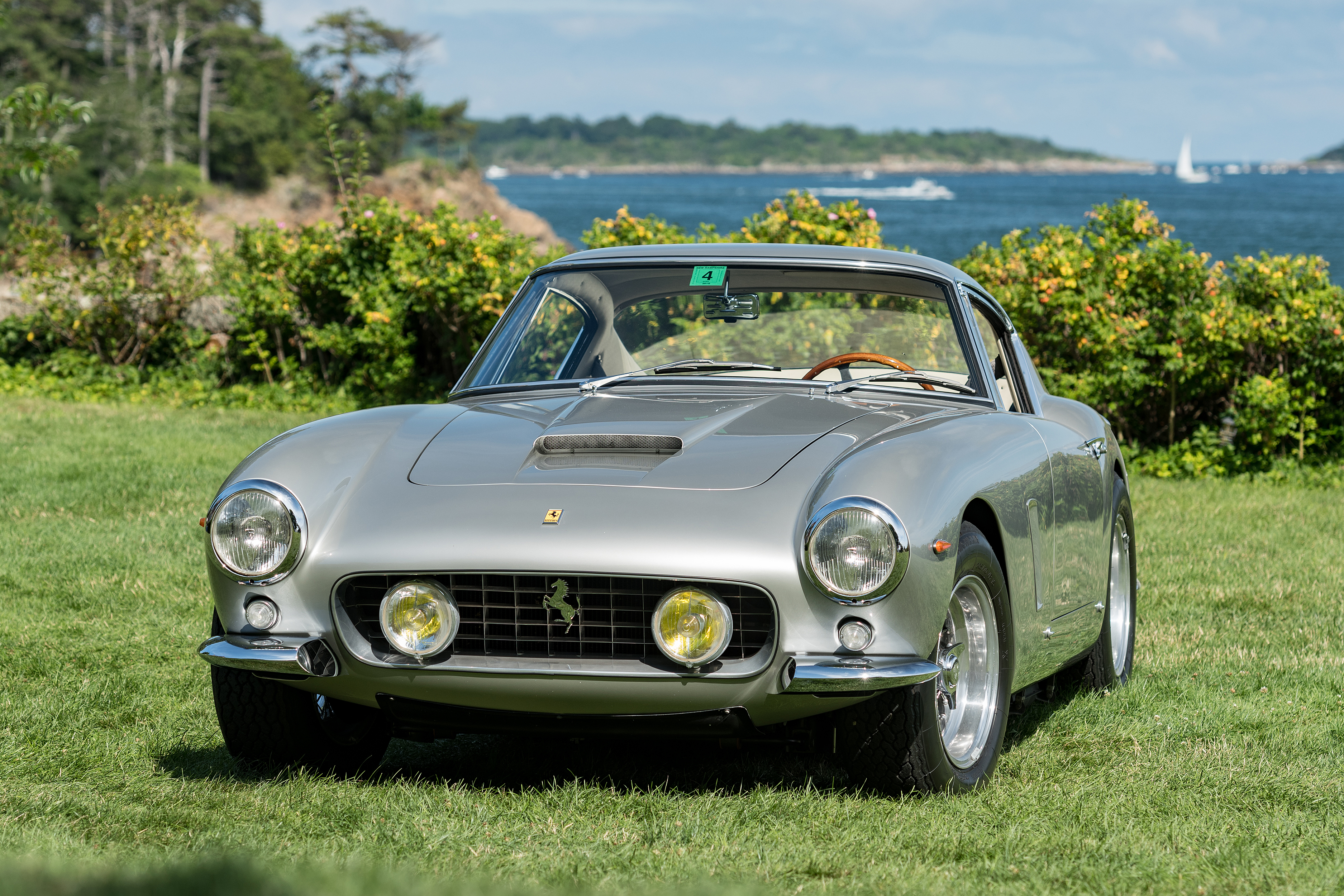 Contact Us
Misselwood Concours d'Elegance
Darren Stewart
978-232-2347
Follow Misselwood Concours d'Elegance