Misselwood Concours d'Elegance
The Misselwood Concours d'Elegance has become a premier event in New England and is one of the most scenic Concours shows in the country.
Welcome
Car owners and spectators alike are dazzled by the spectacular oceanfront setting, sloping lawns, and warm, inviting atmosphere. Serving as a scholarship fundraiser for Endicott College and run on a volunteer basis, the show benefits current and future students by providing them with much needed financial help. The show takes place the third weekend in July each year. The views are spectacular, the cars are priceless, and the hospitality is world class—come see for yourself.
To stay informed, please follow us on Facebook and sign up to receive our monthly newsletter.
2019 Event Highlight
2019 Best of Show Award
Our 2019 Best of Show was awarded to Thomas and Vivienne Haines' 1936 Cord 810 Convertible Phaeton. The Cord 810 was only produced for 1936 and 1937. Praised for its innovation, the front-drive 810 is powered by a Lycoming V8 engine joined to a four-speed pre-selector transmission. The Gordon Buehrig designed body features a distinctive "coffin nose" louvered grille and retractable headlights. This particular first-year 810 was delivered new by the Cord factory agency in Los Angeles, Calif. and had the supercharger trim installed, minus the supercharger. Robert C. Stemple, a former President and CEO of General Motors was a previous owner. The Cord was recently restored by Prueitt Automotive Restorations of Glen Rock, Penn. over a four year period.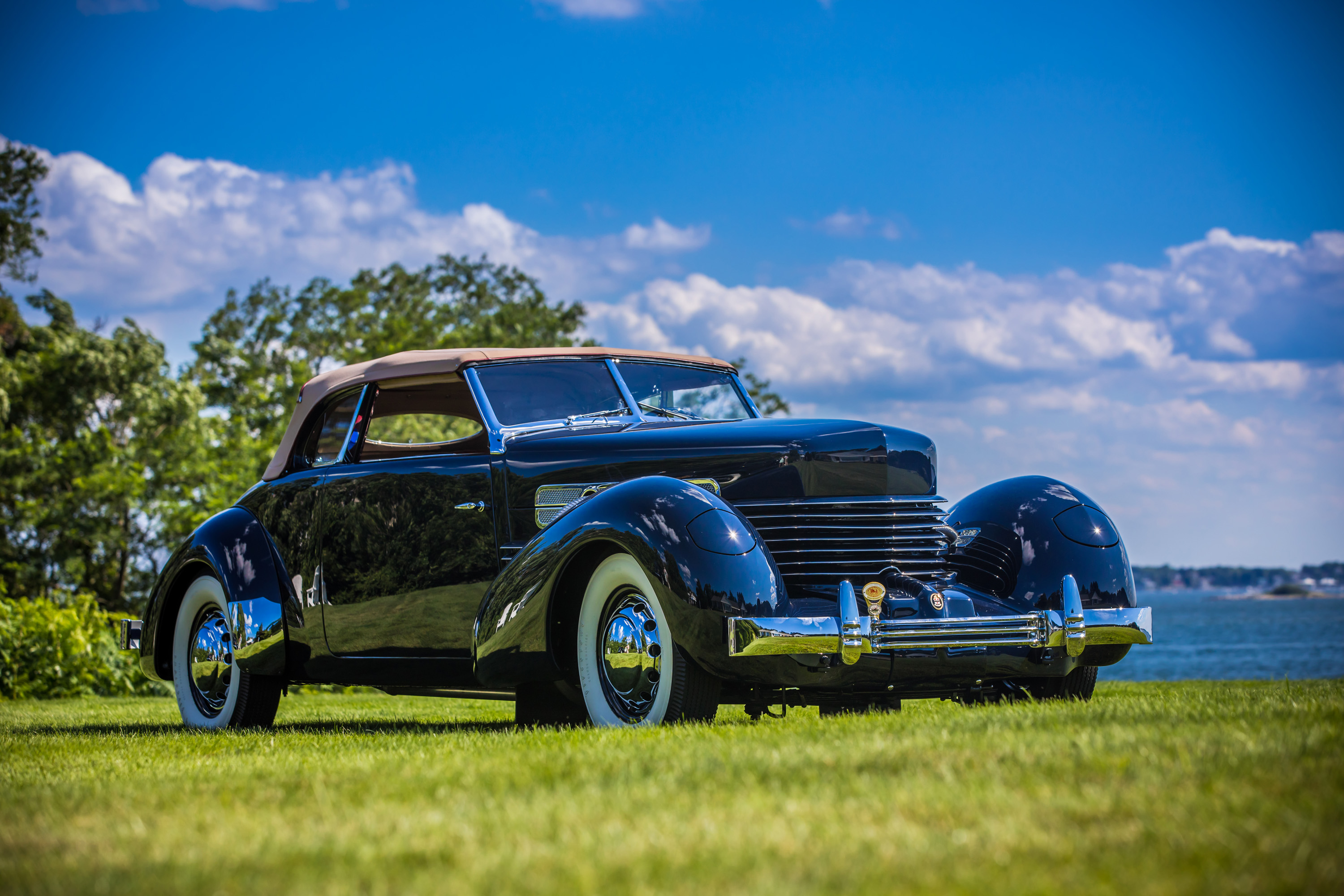 Contact Us
Misselwood Concours d'Elegance
Darren Stewart
978-232-2347
Follow Misselwood Concours d'Elegance