Misselwood Concours d'Elegance
Featuring Bugatti, Cars of the Colorado Grand, Japanese Classics, and the Porsche 356! Visit Participants page for full 2023 class list.
The Misselwood Concours d'Elegance is one of the most scenic and fun concours shows in the country. Since 2010, the Misselwood Estate has become home to an annual display of stunning automobiles and motorcycles from across the country. Motoring enthusiasts are left speechless by the spectacular oceanfront setting, with it's well manicured grounds and gorgeous views. Misselwood is an intimate show with no barriers between you and the cars, where you are sure to see an eclectic mix of rare, historic cars and motorcycles. All proceeds from the Misselwood Concours weekend go directly to support Endicott College student scholarships. The show has raised over $200,000 in support of Endicott students.
2021 Event Highlight
2021 Best of Show Award
Our 2021 Best of Show was awarded to Steve & Susan Littin's 1914 Rolls-Royce Silver Ghost. This car has a unique history, in 1914 James Radley personally entered the Alpine Trials with a specially built Silver Ghost. This Rolls was built with the special instructions, "Make any alterations to car for the Austrian Alpine Trial". Ten days after the chassis left Rolls-Royce, James Radley with Rolls-Royce test driver Tubby Ward, won the 1914 Alpine Trial. The car was named "The Alpine Eagle". After the Alpine Trial, Rolls-Royce used the car for publicity, but due to the outbreak of WWI, they could see financial threats were near. The body was removed and the chassis was sold and sent to Brewster in NY for new coachwork. It was rebodied by Brewster in 1915 and again in the late 1920's. In the 1940's, it found its way to Connecticut where it was converted to a farm truck/tractor. The vehicle was found in 1999 by the Littin's on the farm and in derelict condition. It has since undergone an extensive restoration, by Steve himself, bringing it back to its former 1914 Alpine Trial condition. The saying holds true over 100 years later, "best car in the world".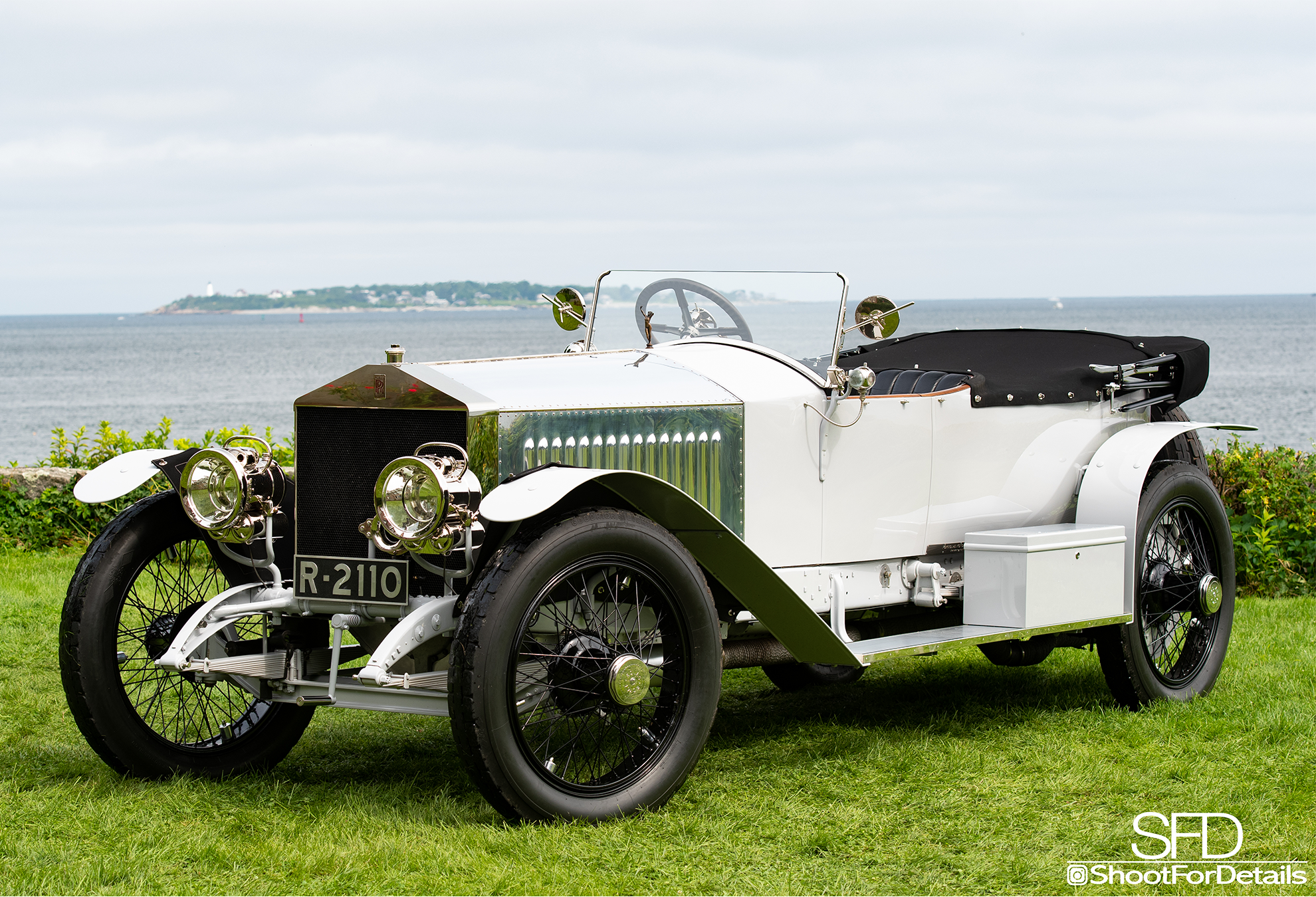 In Video
An Intimate Concours by the Sea, for the Whole Family
Our event offers a personal experience where you can talk to car owners, take close-up photos, and enjoy a fashion show—while supporting student scholarships.
Contact Us
Misselwood Concours d'Elegance
Darren Stewart
978-232-2347
Follow Misselwood Concours d'Elegance