Misselwood Concours d'Elegance
Features for 2024 will be released in November!
The Misselwood Concours d'Elegance is one of the most scenic and fun concours shows in the country. Since 2010, the Misselwood Estate has become home to an annual display of stunning automobiles and motorcycles from across the country. Motoring enthusiasts are left speechless by the spectacular oceanfront setting, with it's well manicured grounds and gorgeous views. Misselwood is an intimate show with no barriers between you and the cars, where you are sure to see an eclectic mix of rare, historic cars and motorcycles. All proceeds from the Misselwood Concours weekend go directly to support Endicott College student scholarships. The show has raised over $300,000 in support of Endicott students.
Proceeds raised from the 2023 Misselwood Concours d'Elegance went directly to Endicott College's Inspire Scholarship. The Inspire Scholarship enables first-generation students from our local community and beyond to benefit from Endicott College's innovative experiential, professional, and liberal arts curriculum. Support for the Inspire Scholarship Fund offers meritorious students—who are first in their families to pursue dreams of higher education—a place at the Nest.
2023 Event Highlight
2023 Best of Show
The 2023 Best of Show was awarded to Norm and Molly Shanklin's meticulously restored 1913 Ahrens-Fox Model F. This is the oldest known motorized Fox in existence and one of the most beautifully restored fire engines in the world. It was saved from the WWII scrap drives by being stashed away in Barney Pollard's barns with many other spectacular vehicles. In May of this year, it was driven for the first time in over 90 years! It was quite a sight to see it on the historic roads of the North Shore as it joined the 60-mile Tour d'Elegance the day before the show.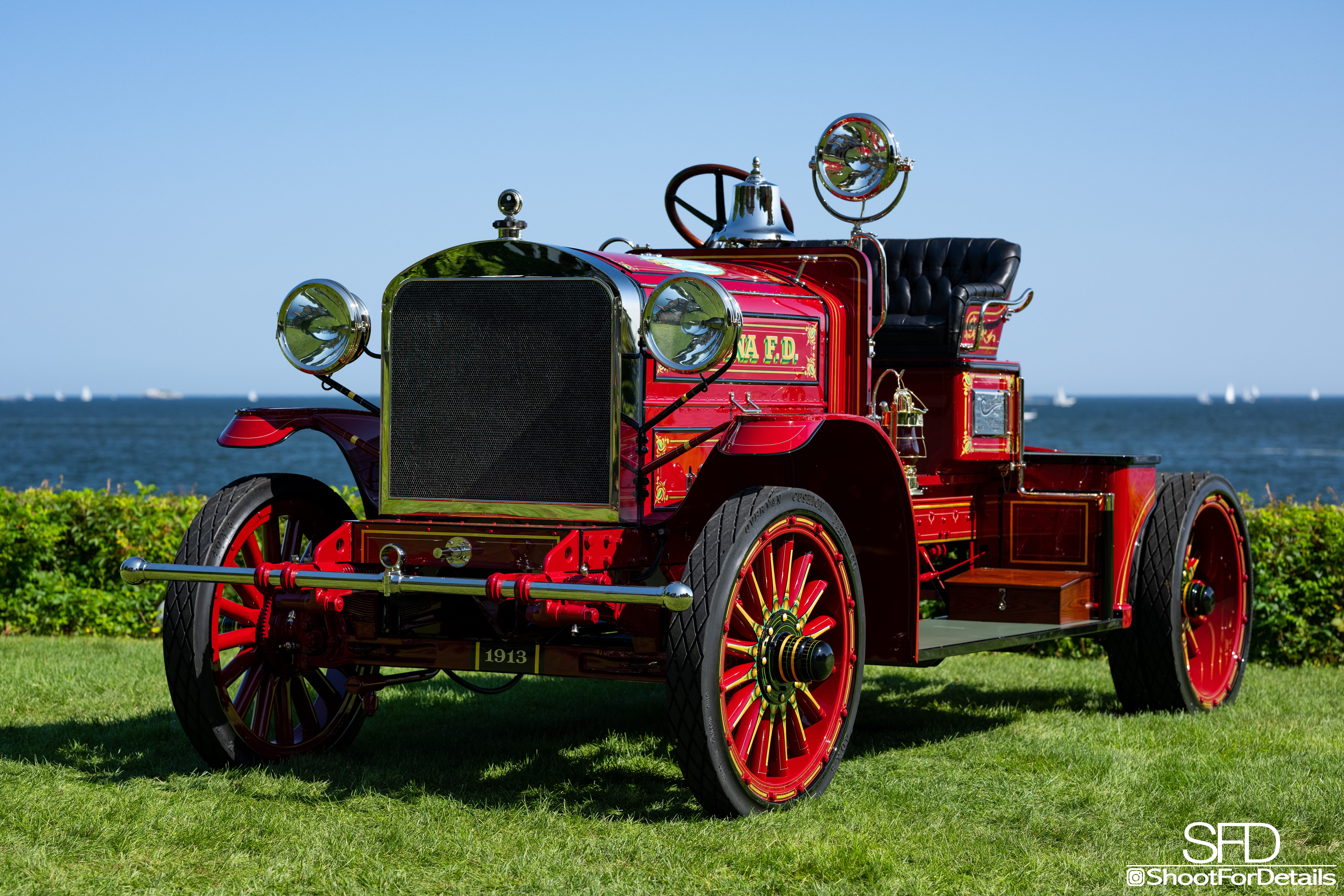 In Video
An Intimate Concours by the Sea, for the Whole Family
Our event offers a personal experience where you can talk to car owners, take close-up photos, and enjoy a fashion show—while supporting student scholarships.
Contact Us
Misselwood Concours d'Elegance
Darren Stewart
978-232-2347
Follow Misselwood Concours d'Elegance