Misselwood Concours d'Elegance
The Misselwood Concours d'Elegance raises funds for Endicott College student scholarships.
Misselwood Concours Virtual Show Winners Announced
The Misselwood Concours Virtual Show announced the winners on Sunday, July 26 after a week long show. The Best of Show went to an elegant 1931 Pierce-Arrow Model 42 Dual Cowl Phaeton that was shown on behalf of the Saratoga Automobile Museum. The coveted People's Choice Award went to Philip Roitman's rare 1973 Buick Century Gran Sport Stage 1, to see the entire list of winners visit our FACEBOOK or INSTAGRAM pages. Our goal every year is to raise funds for Endicott College Student Scholarships and to share the history and importance of cars and motorcycles from all over the world with our community. By having a show online, we were able to have car owners join us from Oregon, California, and all the way from the Netherlands. It was so nice to have people participate that most likely will never be able to in person. It has been a very tough year for many people and our hope is that this show put smiles on faces that haven't had much to smile about. We truly appreciate all the support we received, the cars were great, but the people are what make it special!
To stay informed, please follow us on Facebook and sign up to receive our monthly newsletter.
2019 Event Highlight
2019 Best of Show Award
Our 2019 Best of Show was awarded to Thomas and Vivienne Haines' 1936 Cord 810 Convertible Phaeton. The Cord 810 was only produced for 1936 and 1937. Praised for its innovation, the front-drive 810 is powered by a Lycoming V8 engine joined to a four-speed pre-selector transmission. The Gordon Buehrig designed body features a distinctive "coffin nose" louvered grille and retractable headlights. This particular first-year 810 was delivered new by the Cord factory agency in Los Angeles, Calif. and had the supercharger trim installed, minus the supercharger. Robert C. Stemple, a former President and CEO of General Motors was a previous owner. The Cord was recently restored by Prueitt Automotive Restorations of Glen Rock, Penn. over a four year period.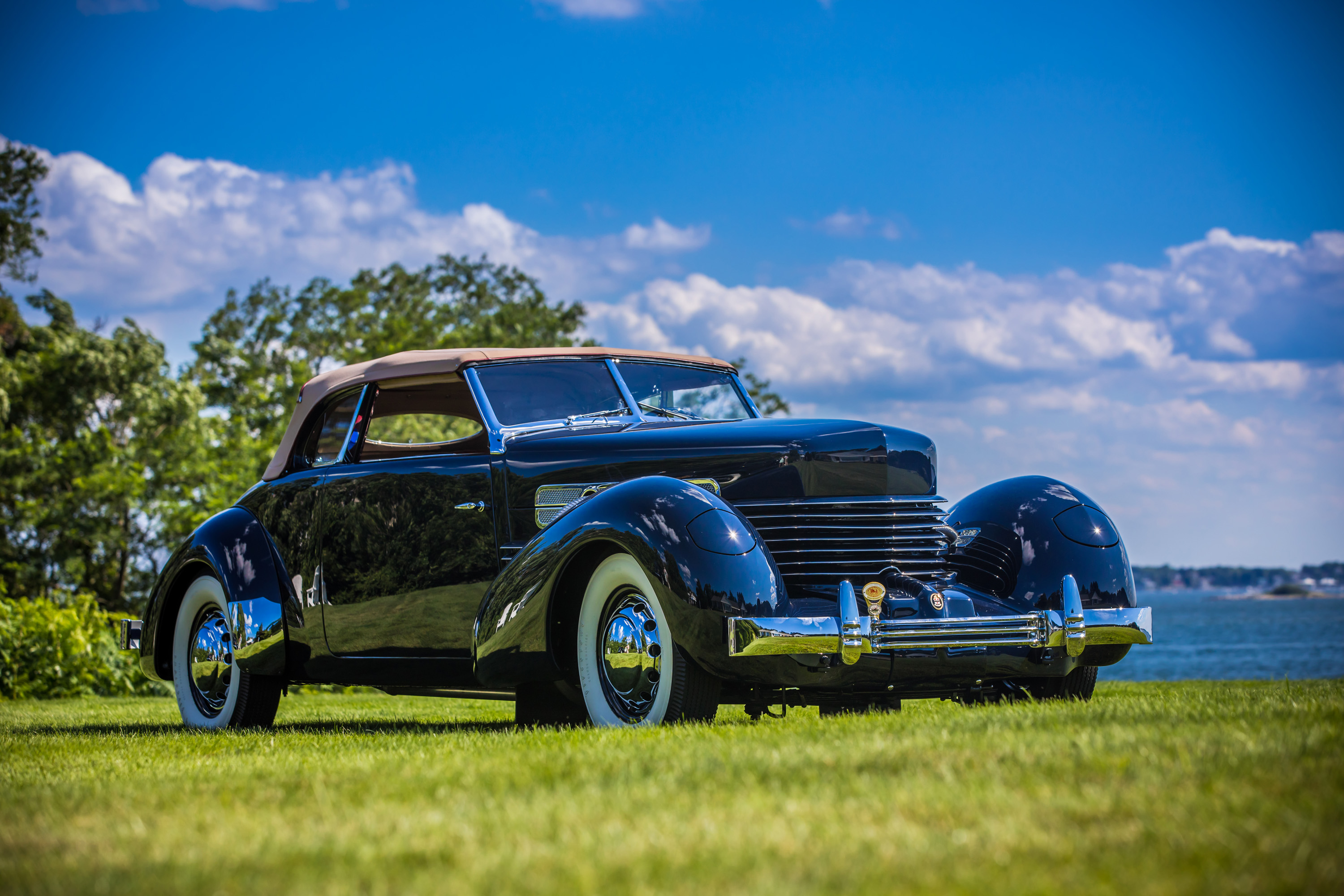 In Video
An Intimate Concours by the Sea, for the Whole Family
Our event offers a personal experience where you can talk to car owners, take close-up photos, and enjoy a fashion show—while supporting student scholarships.
Contact Us
Misselwood Concours d'Elegance
Darren Stewart
978-232-2347
Follow Misselwood Concours d'Elegance