Misselwood Concours d'Elegance
Celebrating Excellence, Style, and Elegance on Boston's North Shore!
About the Show!
Over the last 13 years, the Misselwood Estate has become home to an annual display of stunning automobiles and motorcycles from across the United States and Canada. The spectacular oceanfront setting on the historic North Shore of Boston is the perfect location for this world class event. In addition to the elegant automobiles and motorcycles; fashion shows, live music, food trucks, test drive experiences, premier sponsors, vendors, and an elegant VIP Pavilion make this an event for the entire family. The mission of the show is to raise scholarship funds for Endicott College students who need financial support. All proceeds raised from the weekend go directly to an endowed Concours Scholarship Fund! We hope you would consider joining us as we share automotive history with our community and keep it alive and well for future generations. The views are spectacular, the cars are priceless, and the hospitality is world class, come see for yourself!
The Misselwood Concours d'Elegance has raised close to $200,000 in scholarship funds over the years. Stay tuned for schedule updates and special features!
To stay informed, please follow us on Facebook and Instagram or sign up to receive our monthly newsletter.
2021 Event Highlight
2021 Best of Show Award
Our 2021 Best of Show was awarded to Steve & Susan Littin's 1914 Rolls-Royce Silver Ghost. This car has a unique history, in 1914 James Radley personally entered the Alpine Trials with a specially built Silver Ghost. This Rolls was built with the special instructions, "Make any alterations to car for the Austrian Alpine Trial". Ten days after the chassis left Rolls-Royce, James Radley with Rolls-Royce test driver Tubby Ward, won the 1914 Alpine Trial. The car was named "The Alpine Eagle". After the Alpine Trial, Rolls-Royce used the car for publicity, but due to the outbreak of WWI, they could see financial threats were near. The body was removed and the chassis was sold and sent to Brewster in NY for new coachwork. It was rebodied by Brewster in 1915 and again in the late 1920's. In the 1940's, it found its way to Connecticut where it was converted to a farm truck/tractor. The vehicle was found in 1999 by the Littin's on the farm and in derelict condition. It has since undergone an extensive restoration, by Steve himself, bringing it back to its former 1914 Alpine Trial condition. The saying holds true over 100 years later, "best car in the world".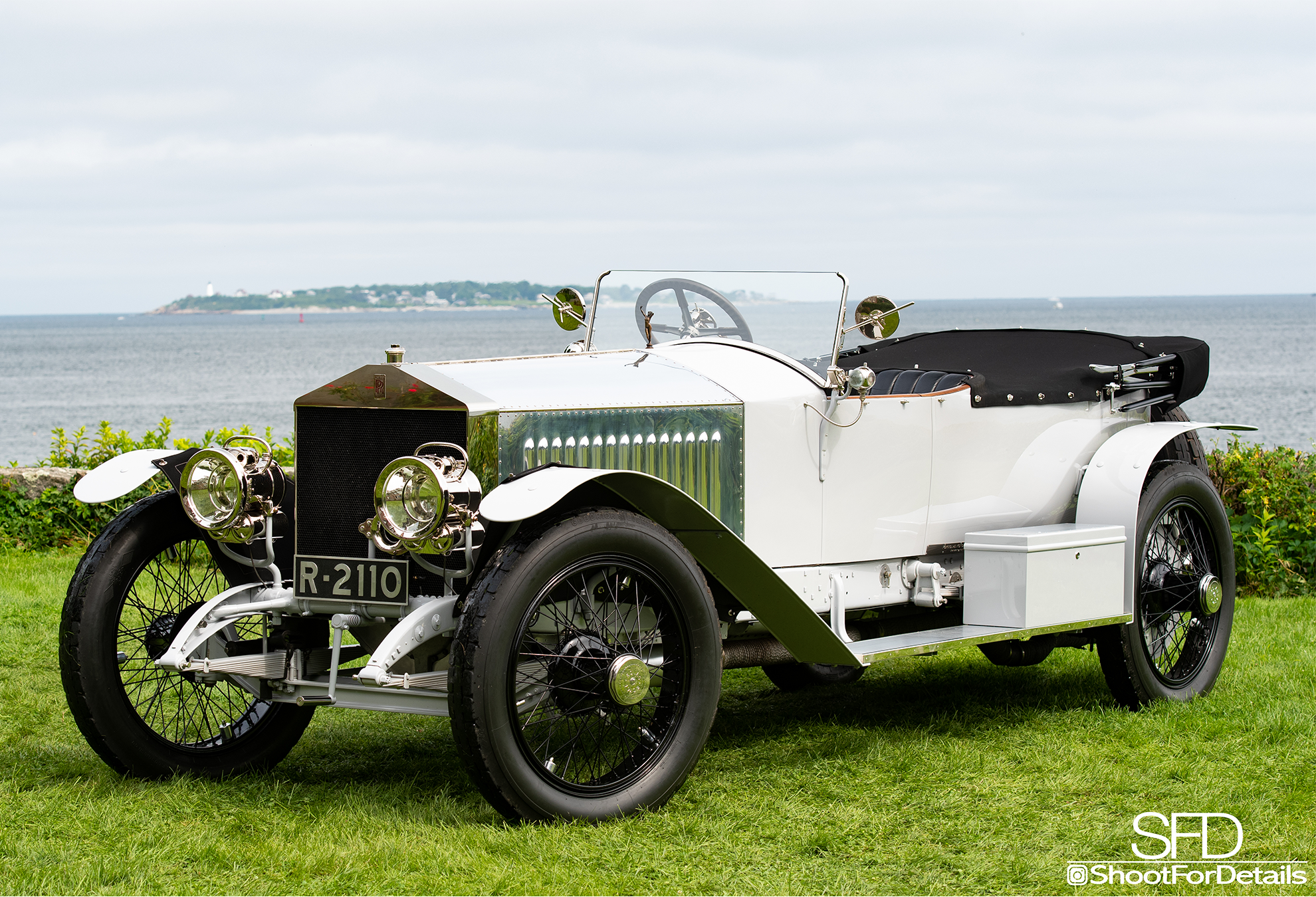 In Video
An Intimate Concours by the Sea, for the Whole Family
Our event offers a personal experience where you can talk to car owners, take close-up photos, and enjoy a fashion show—while supporting student scholarships.
Contact Us
Misselwood Concours d'Elegance
Darren Stewart
978-232-2347
Follow Misselwood Concours d'Elegance