Misselwood Concours d'Elegance
Celebrating Excellence, Style, and Elegance on Boston's North Shore!
1914 Rolls-Royce Silver Ghost Wins Best of Show at 2021 Misselwood Concours d'Elegance
On Sunday, July 18, rare and elegant cars and motorcycles participated in the 11th Annual Misselwood Concours d'Elegance. The forecast called for rain, but that didn't damper the spirits of car owners and spectators, as everyone who came out had a splendid day. There was a very strong showing of British Classics and to no one's surprise the judges awarded Steve and Susan Littin's 1914 Rolls-Royce Silver Ghost with the coveted Best of Show Award.
In 1914 James Radley personally entered the Alpine Trials with a specially built Silver Ghost. This Rolls was built with the special instructions, "Make any alterations to car for the Austrian Alpine Trial". Ten days after the chassis left Rolls-Royce, James Radley with Rolls-Royce test driver Tubby Ward, won the 1914 Alpine trial. The car was named "The Alpine Eagle". After the Alpine Trial, Rolls-Royce used the car for publicity, but due to the outbreak of WWI, they could see financial threats were near. The body was removed and the chassis was sold and sent to Brewster in NY for new coachwork. It was rebodied by Brewster in 1915 and again in the late 1920's. In the 1940's, it found its way to Connecticut where it was converted to a farm truck/tractor. The vehicle was found in 1999 by the Littin's on the farm and in derelict condition. It has since undergone an extensive restoration, by Steve himself, bringing it back to its former 1914 Alpine Trial condition. The saying holds true over 100 years later, "best car in the world".
The picturesque oceanside event is a scholarship fundraiser for Endicott College students and has raised close to $200,000 in scholarship funds over the years. The next Misselwood Concours d'Elegance will be held July 15-17, 2022.
To stay informed, please follow us on Facebook and sign up to receive our monthly newsletter.
2020 Virtual Event Highlight
2020 Best of Show Award
Our 2020 Best of Show was awarded to Saratoga Automobile Museum's 1931 Pierce-Arrow Model 42 Dual Cowl Phaeton. One of only 14 dual cowl phaetons built by Pierce-Arrow in 1931. This example rides on a 142-inch wheelbase. It's powered by a 132-bhp, 385-cid straight eight with a four-speed manual transmission and freewheeling, that could be engaged or disengaged via a lever on the dash, along with powerful Bendix duo-servo mechanical brakes. This Pierce also features a built-in bar for the rear seat passengers. It was owned by founding Saratoga Automobile Museum Trustee Wayne Freihofer.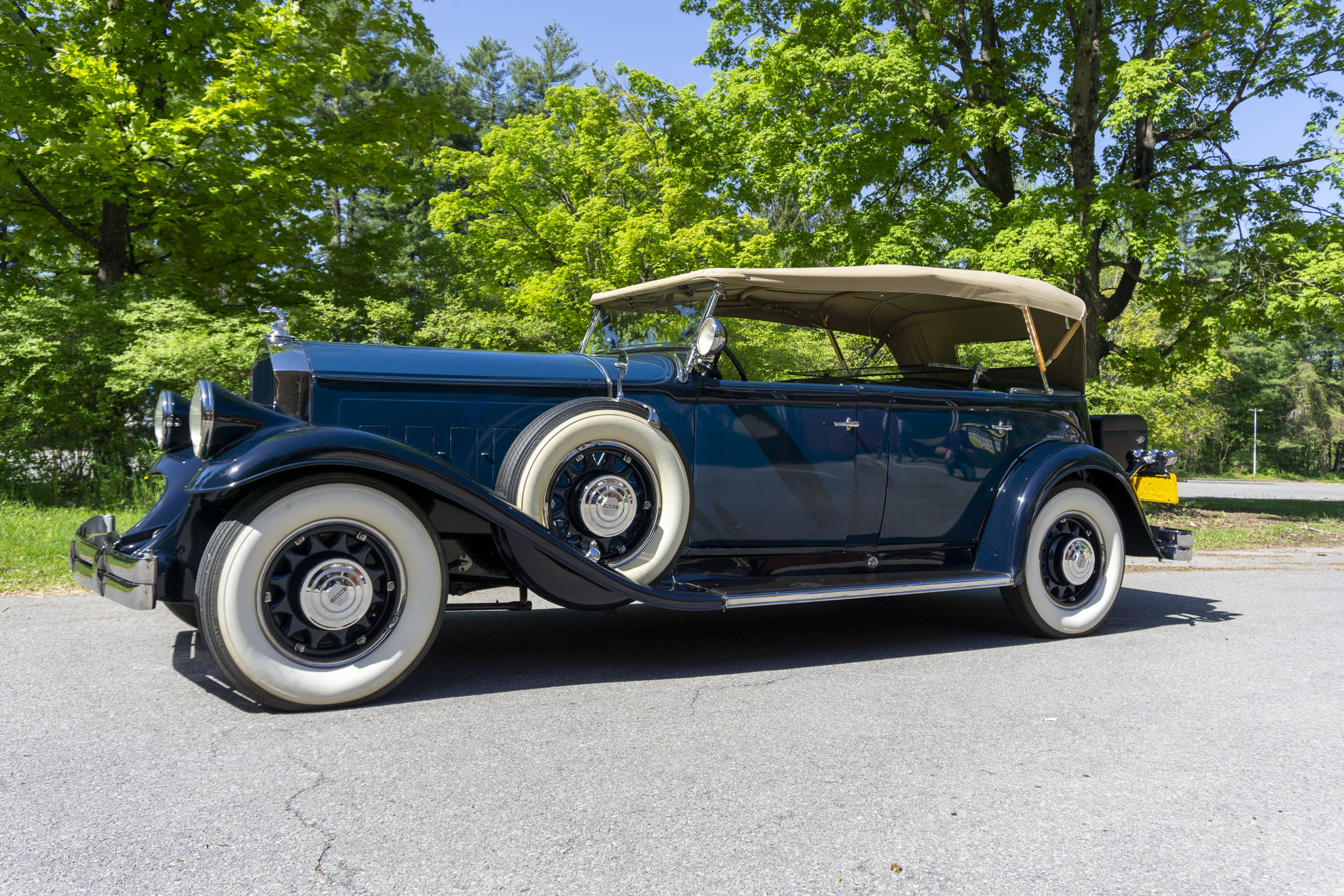 In Video
An Intimate Concours by the Sea, for the Whole Family
Our event offers a personal experience where you can talk to car owners, take close-up photos, and enjoy a fashion show—while supporting student scholarships.
Contact Us
Misselwood Concours d'Elegance
Darren Stewart
978-232-2347
Follow Misselwood Concours d'Elegance