Wedding and Social Events FAQs
This page includes a list of some of our often-heard questions regarding planning a wedding at Misselwood.
Does Misselwood host weddings all year round?

The Misselwood Tent may be reserved for use Memorial Day weekend through mid-October. The Misselwood House is available for intimate events all year.

Is the Misselwood House included in the tent facility rental?

No. However, access to the house is granted to the bride/bridesmaids up to two hours prior to the start of the ceremony.

Where is an outdoor ceremony held in case of rain?

The ceremony will be moved inside the Misselwood Tent in case of inclement weather.

Can I book my rehearsal at Misselwood?

Misselwood is pleased to offer 30 minutes (maximum) for wedding rehearsals on site, based on availability. Rehearsals are generally scheduled on a weekday during the week prior to the wedding date, and reservations can be made no later than 4:00 pm. It is the client's responsibility to schedule the rehearsal time with the assigned wedding coordinator no more than 60 days in advance of the wedding.

Are candles allowed in the tent?

Candles may be used but must be placed in a hurricane glass or glass votive containers. Other flammable options can be discussed with your Misselwood coordinator for final approval.

Is there a bridal suite where I can get ready?

We have designated spaces to accommodate hair and makeup.

Is Misselwood accessible to those with mobility issues?

Most areas on the grounds at Misselwood are accessible by wheelchair. Accessible parking and restrooms are also available.

Can I bring in my own caterer?

All clients are required to select from the list of Misselwood-approved caterers and may not hire an outside caterer.

Can I bring alcohol as gifts/favors for my guests?

No alcoholic beverages (i.e. cans, bottles, kegs, etc.) are allowed on the premises unless provided under the College's special liquor license. Event favors, prizes, or gifts cannot include any alcoholic beverages.

How late can I have my wedding?

All Misselwood events must end no later than 11 p.m. on Friday and Saturday nights. Sunday events must end no later than 10 p.m. Sunday events during a holiday weekend can be extended until 11 p.m.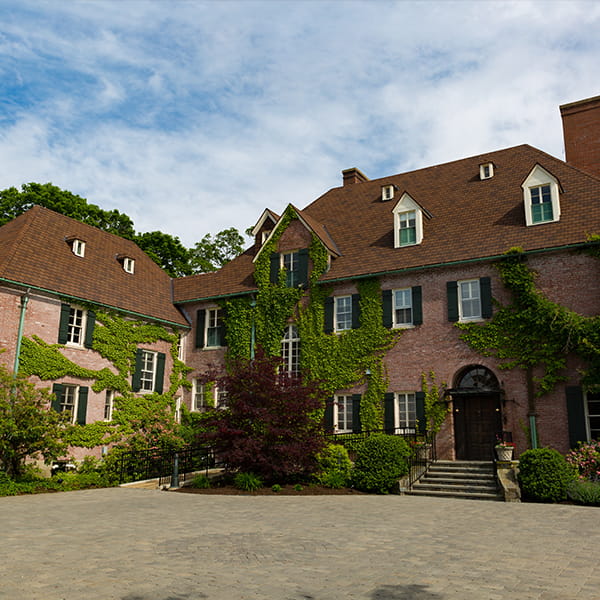 Ready to discuss your upcoming event?
To request information about holding your event at Misselwood, please complete the request information form, and one of our staff will be in touch soon.